We set out to provide you with a highly interactive website. Our customers will find a dynamic, forward-thinking design which can be efficiently and intuitively navigated. Given the many ways we access information today, our responsive design makes the site comfortably accessible from a desktop, tablet or smartphone.
Here are a few examples of what current customers will find when they log in to the customer-specific section of the site:
Top Savings shows top opportunities for savings for their operational location(s).
Recently Viewed tracks visit history and notifies entegra customers when updates are made on their most visited pages.
My Links allows customers to save their most visited pages for quicker access.
Given the expectations of today's consumers, new resources on sustainability and health & wellness have been added to the site to assist you with menu planning and to identify and respond to growing consumer expectations around topics such as sustainable seafood and gluten-free meals. Our popular Cost Savings Tool identifies cost reduction opportunities on comparable quality products.
While entegraPS.com is a secure site provided for customers on the entegra Program, we have launched this blog – 360: Procurement Insights from every perspective - for the general public. Our intent is to explore procurement from a variety of perspectives, on topics that affect our industry and your business. Articles on the horizon include pertinent studies on consumers, success stories from our clients and industry trends in foodservice.
At entegra we don't believe in a "cookie-cutter" approach. Rather, the best way to support you in achieving your goals is with a procurement program that is versatile and personalized. Our enhanced website provides you with an experience responsive to your interests and business needs. I invite current customers to take a few minutes to log into entegraPS.com and explore the new site. Please share any feedback you have with us. All readers are welcome and encouraged to follow us on social media and visit our blog often. We look forward to interacting with you along the way!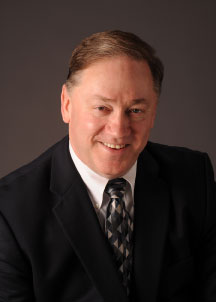 Dana Johnston, President
Entegra Procurement Services