However, the foodservice industry is struggling to come to terms with the realities of the current labor market, due to the upswing in the global economy and the perceived disadvantages of the industry to prospective employees.
Finding, hiring, training and retaining employees is nearly as big of challenge as paying the increased minimum wages that are being mandated across the U.S. and Canada. These challenges span all segments of the industry and require new methods to solve them. Here are some of those challenges and tips on how to retain your best staff.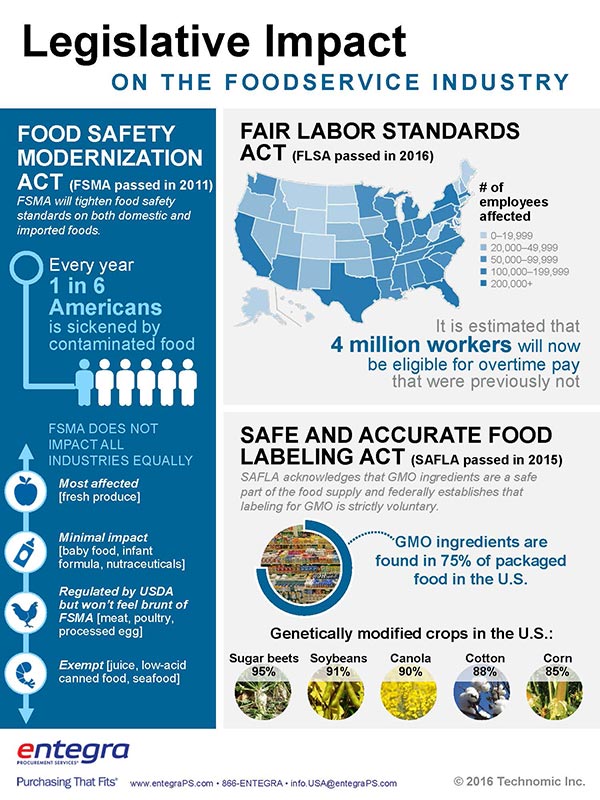 Entegra Procurement Services regularly publishes blog posts on food trends and innovations in food services. Entegra is more than a group purchasing organization (GPO): Our team of procurement specialists implement strategic sourcing to bring the most value to your business. We help our clients, in many segments ranging from the healthcare supply chain to restaurant supply, to cut costs and consolidate their portfolios.