People want to know about impact of the food supply chain and gravitate toward brands and establishments that are transparent and doing the right thing. They are using food services for convenience in their busy lives, but they also want to make sure that their buying habits support a healthy future. Seven out of 10 consumers say they are more likely to frequent a socially responsible restaurant.
Consumers want to know:
Where does their food come from?
What are food companies doing to address climate change?
What is the process by which the food was farmed?
How are companies involving themselves in fair trade?
Food companies must address the world's pressing issues while keeping up with the ever-changing and food trends. Through these expectations, consumers still expect healthy ingredients, great taste and convenience.
Unilever has taken on that challenge through their Sustainable Living Plan with a very clear purpose – to make sustainable living commonplace.
Unilever sees a sustainable growth business model as the best long-term way to grow and bring benefits to customers. To succeed, they are changing the way they do business and scaling up the positive impact they can have on the issues that matter most.
By 2020, Unilever aims to:
Help one billion people improve their Health & Well-being
Halve the environmental footprint of their products
Source 100% of agricultural raw materials sustainably
​​​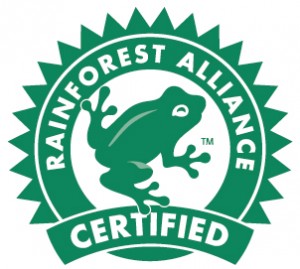 One example of that plan in action is through one of their best known global brands – Lipton Tea. Unilever is the world's largest supplier of tea.
Lipton owns their tea estates in Tanzania and Kericho, Kenya which are 100% Rainforest Alliance Certified™. Rainforest Alliance (RFA) certified farms must meet and maintain rigorous social and environmental standards set by the Sustainable Agriculture Network (SAN) which includes proof of sustainable practices, social responsibility to farm workers and effective management to maintain economic development for the farms. Lipton was the first brand in foodservice to offer tea sourced from RFA estates. Through RFA certification, the Kericho estate helps provide free education and housing for more than 75,000 people while conserving the ecosystems in those countries.
Entegra members can log in to entegraPS.com now for this limited time offer for a free countertop rack filled with Lipton's specialty teas.