Q&A with Jeff Porterfield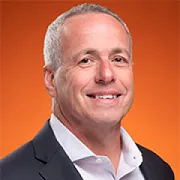 Some GPOs have truly emerged as genuine business performance partners, going beyond providing traditional savings on purchases. They have done this by offering a variety of services — such as data tools, sustainability resources, labor solutions, advisory services and culinary expertise. 
Entegra's Chief Customer Officer and SVP of Client Services Jeff Porterfield, gives his insights about these solutions specifically and how they position hospitality-driven businesses to overcome challenges, bolster revenue and boost margins.
Q: What is the key to maintaining profitability in a volatile market where supply and labor are constant issues?
There are three areas I can think of that can help during these turbulent times:
Leveraging the size and scale a GPO partnership. Use the muscle of a GPO to negotiate the best price and breadth of coverage that meets your needs. In addition to saving money, GPO's can provide a range of options for increased services that allow you to become more efficient. And of course, that means improved margins and more time to tackle your biggest business challenges.
Creating new revenue streams. When you purchase from a GPO's contracted programs, you enjoy savings in addition to rebates based on your purchases through contracted vendors. Rebates give you cash back or a credit at your distributor, providing an additional revenue stream. The right GPO uses their supply management organization to negotiate the best overall net value (cost savings and rebates) for their clients.
Tracking business performance KPIs. GPOs transparently show SKU-level spend, in real time, to assist in knowing exactly what you are buying and the value it creates for your organization.
Q: With inflation and increasing costs of labor and commodities, what are some strategies to maintain strong margins? 
Think of GPOs as trusted advisors that know the products and services you need to meet your budgetary obligations. Ordering from multiple levels within an organization can become complicated; a solid GPO partner can provide alternatives for savings to reduce your food-cost dollars.
Finally, excess inventory can cripple your bottom line. Let your GPO assist in performing SKU rationalization so that you'll know the exact products you need to meet your challenging food-cost projections. Avoiding overordering will streamline operations helping you become more efficient throughout your business.
Q: How does a GPO's capabilities to streamline the procurement process align with a company's overall growth strategy? 
The more time your staff spends on day-to-day procurement, the less time they have to focus on customers and bigger operational challenges. Maximize your procurement team's abilities with a GPO's proven expertise and savings programs. A strategic GPO partner can centralize the purchasing process into one funnel instead of working with multiple vendors, becoming a true one-stop shop. Also working with a GPO means being able to utilize their reporting tools to control costs, keep track of your purchasing patterns and search for alternative products and vendors that provide you with the best overall value.
Q: How could a GPO's culinary expertise help hospitality-driven businesses implement cost-effective food and beverage programs?   
The four areas we focus on when we work with our customers' culinary challenges are:
Menu ideation. This is often a struggle between meeting guests' expectations and keeping costs under control. As a strong GPO partner, Entegra can help you achieve both.
Menu development. Look for guidance for strategic menu ideation and direction as well as operational optimization.
Time in motion studies. Get help finding a true solution to multi-unit fragmentation of tasks that help streamline efficiencies.
SKU rationalization. Make your operation easier to manage by getting visibility into your spending.
Do you need help selecting a GPO. Check out these 25 ways to find a GPO that is right for your business.