While wage increases give workers many positive benefits, operator and owner margins are getting squeezed, giving less wiggle room for the hospitality industry to create jobs, grow their businesses and continue to offer a five-star experience.
The impact on operators can include:
Rising operational costs. For restaurant owners, increasing employee wages can result in higher labor costs, which can be especially challenging for small and medium-sized businesses.
Menu price increases. To offset increased labor costs, some restaurants raise menu prices and include things like "hospitality fees." Higher prices always carry the risk of scaring away customers.
Hiring fewer workers. As labor costs rise, some restaurants may have to hire fewer workers to cover shifts, reduce hours or put expansion plans on hold.
Reduce your reliance on manual labor by using pre-cut French fries, par-baked bread products or shelf-stable bases for soups and sauces.
Senior Director of Client Support Pern Lundell advises Entegra foodservice operators on procurement, pricing and trends in the industry. He says, "Fundamentally, our clients find the need for wage increases a challenge, especially for the restaurant clients in the QSR and Fast Casual segments, which typically have a higher percentage of first-time/entry-level positions and applicants. But wage increases certainly impact all."
The threat of labor strikes
Another significant factor for operators right now is the threat of strikes. Labor movements have been spreading across the country, from industry to industry, with workers striking for higher pay and other benefits. Strikes around the country so far this year have led to a loss of 7.4 million workdays, according to the Bureau of Labor Statistics.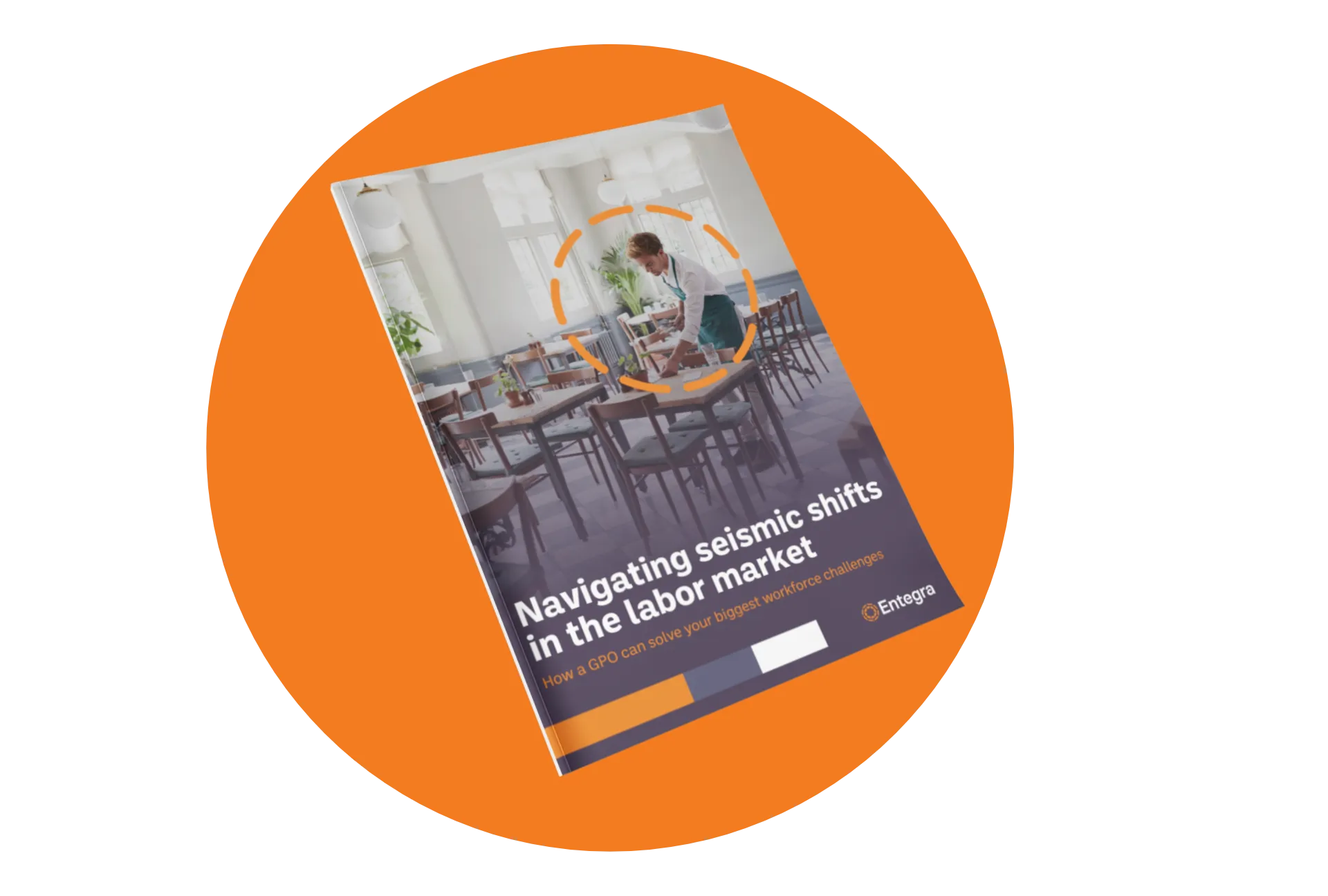 No matter where you look, labor strikes are looming in almost every industry, from screenwriters and actors to auto workers and delivery drivers to hospital workers. Read more about hospitality and labor.
It seems like the "Fight for $15," the movement to raise the minimum wage for foodservice workers to $15 an hour, was just won, in some parts of the country. But already, states like California are poised to pass a $20 an hour minimum wage for fast food workers, a move that would give them the highest minimum wage for fast food workers in the nation. Will this be an inflection point for other states and jurisdictions to go higher as well?
Is this the end of the tip credit in the restaurant industry?
Along with an increase in the hourly minimum wage, some advocates are trying to eliminate the tip credit, a certain amount of received tips per hour that may be credited against the minimum wage by an employer. Chicago, IL, Montgomery County, MD, and Washington, D.C. have proposed legislation to axe it. Without the tip credit, operators would have to pay their employees the full minimum wage. It's a contentious issue, with even food service workers divided on the issue.
For operators, the increase in the amount of salary they'll have to pay will need to be made up somewhere, most likely coming in the form of increased prices passed along to consumers. "For restaurants, the largest line items on the P&L sheet are food costs and labor," said Lundell. "Accordingly, significant impacts to either pose a challenge. Over the past several years, the restaurant industry has experienced a double whammy of impacts to both. With that double whammy, and especially the significant challenge to staffing coming out of Covid, increasing menu prices has been a necessary step for restaurant clients to remain profitable."
Some in the industry fear that the American culture of tipping could be ending if employers pay a higher wage and pass increasing operating costs onto consumers. And some servers fear that they could end up earning less if they aren't earning tips.
What can operators do?
Anticipating and adapting to change is a necessary part of business. That's why using a combination of the following steps can help you prepare for whatever happens legislatively in your state.
Hiring temporary workers. Fill spots in your kitchen with trained service industry workers from agencies specializing in hospitality staffing.
Implementing automation. As labor costs rise, some restaurants may turn to self-serve kiosks, digital menus or robot servers to reduce their dependence on human labor, potentially leading to job losses.
Selecting products. Reduce your reliance on manual labor by using pre-cut French fries, par-baked bread products or shelf-stable bases for soups and sauces.
Entegra can help you implement tailored solutions unique to hospitality operators. With our deep expertise in supply chain management, procurement, price forecasting and business performance improvement, we can help your business thrive.
Call us at 833-977-1765 or contact us to get more information about putting Entegra's purchasing power and business performance improvement solutions to work for you.
_______________________________________________________
https://www.restaurantbusinessonline.com/workforce/landmark-california-fast-food-wage-bill-headed-final-passage?
https://www.dol.gov/agencies/whd/state/minimum-wage/tipped