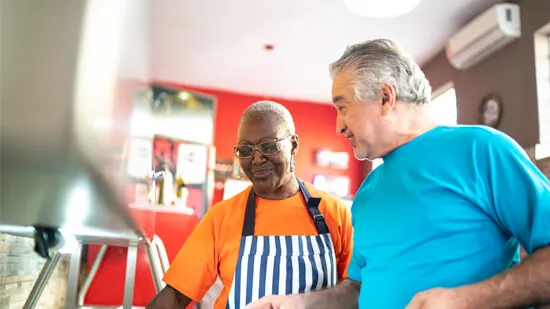 Helping Hands
On-premise training for senior living facilities

Improve residents' dining experience with regulated training for mealtime assistants and volunteers. This program supports senior living operators with labor shortages, allowing CNAs to focus on other medical needs.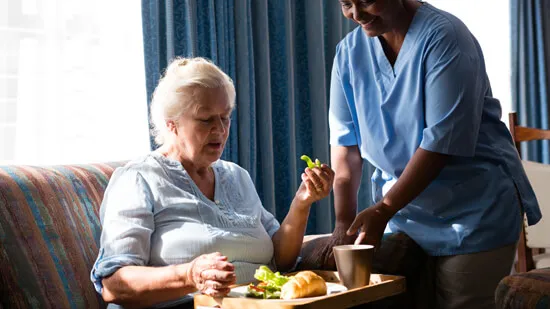 Learn2Care
On-premise training for senior living facilities

Ensure compassionate care and stay compliant. Our comprehensive training teaches healthcare workers how to provide specialized care for residents with dementia and/or Alzheimer's disease.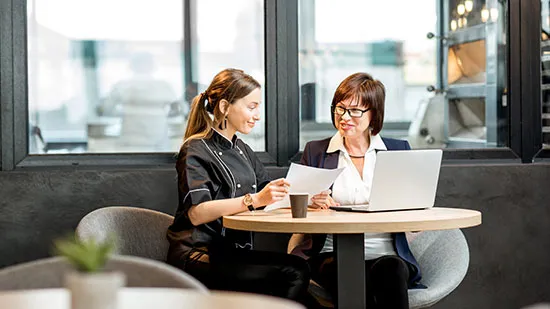 Regulatory Audit Training
On-premise training for senior living facilities

Give staff, family members and residents peace of mind and reduce regulatory worry. Our program prepares staff and communities for pre-OBRA audits at both the federal and state levels.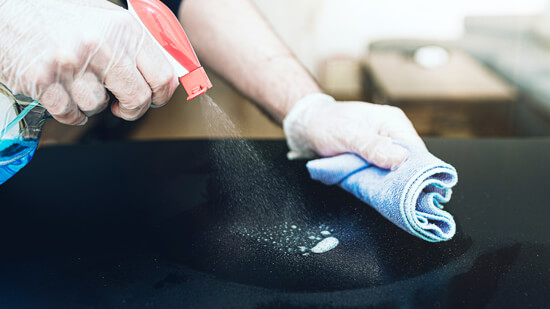 ServSafe
Online and traditional food safety training

Earn certifications for your business while standardizing best practices. We've partnered with the National Restaurant Association® (NRA) to offer group pricing on ServSafe programs that cover food safety, allergens, alcohol and more.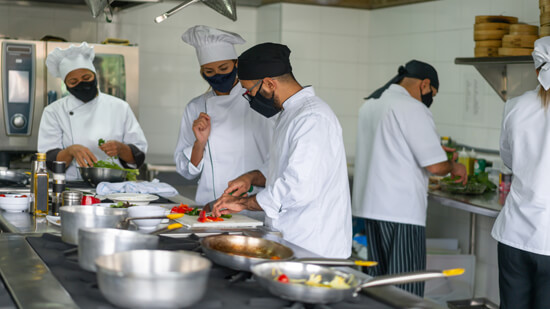 The Six-Foot Kitchen Training Suite
Part of our Sanitation and Safety Services

Differentiate your business while earning customers' trust with a proven framework for enhanced infection control. The Six-Foot Kitchen Training Suite is part of a service set that includes access to third-party sanitation certification, plus group pricing on cleaning services and supplies.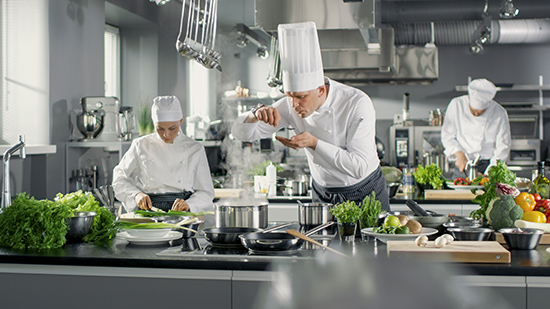 Culinary Institute of America Training
Online and video training available at no cost

Upskill your foodservice team with self-guided training from the Culinary Institute of America. Available to all Entegra clients, your employees can learn at their own pace, on their own schedule, from anywhere — for free.